There are two well equipped libraries – Junior and Senior Knowledge Centre, with an extensive range of reference books, fiction and non-fiction books, encyclopedias, history and literature books, e-journals, journals, e-books, newspapers, magazines, periodicals, educational CDs, computer workstations, printer and photocopier.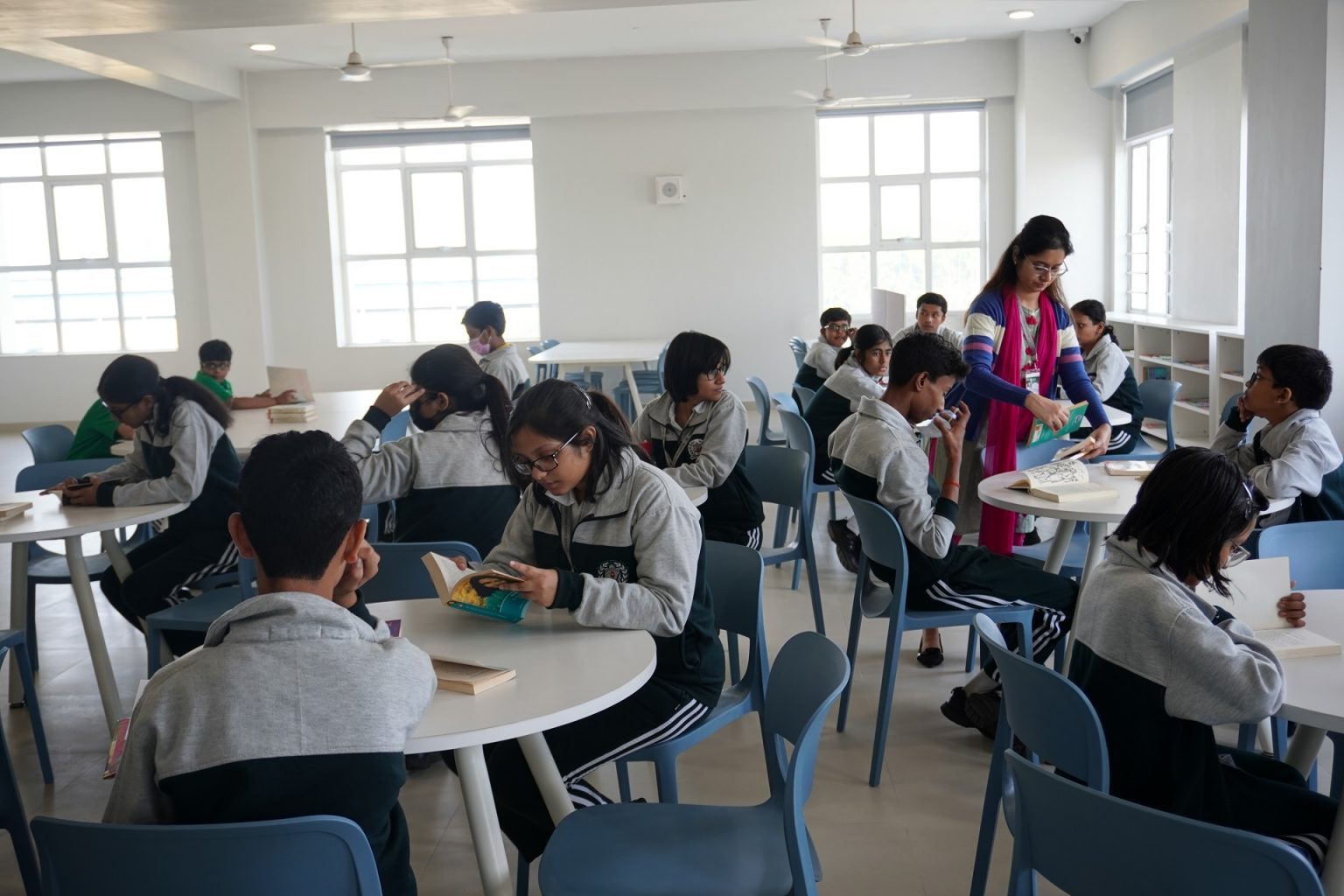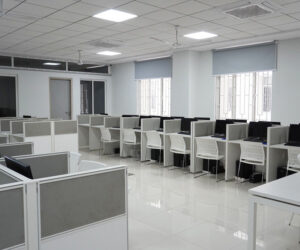 We provide state-of the-art computing facilities with high speed central server and latest educational software. The lab is equipped is with 1:1 student computer ratio ensuring ample time for project research and educational tools.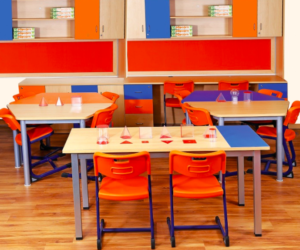 Our school has a well-equipped Math Lab wherein the learning about numbers, problem-solving with real-time situations, games, and reasoning becomes fun. The unique approach of the laboratory teaching mathematics exposes the opportunity to understand the relevance and usage in day-to-day life.
A science lab is an essential segment to perform scientific research. These researches are extremely important to understand the concepts in the best possible way after class work. We have established advanced science labs to perform a variety of tests and researches under the guidance of an expert mentor.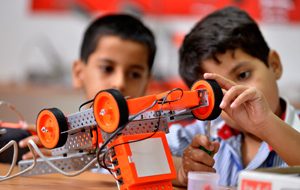 An innovative lab which helps a student understand "How Things Work?" The students are given the platform to covert their theoretical understanding about the movement of machine to the practical usage. Students learn to build robots using the latest Robotics Systems, as well as principles of motion and gearing, and use of light, touch, and ultrasonic sensors. DWPS has a well-facilitated space to nurture the creative minds which are inclined towards Robotics.
Keeping in mind today's trend and learning process, Audio-Visual Learning is adapted for thorough understanding. Our smart and interactive classrooms ensure personal care. Student and Teacher ratio is maintained.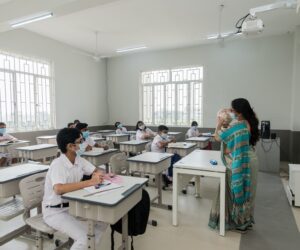 Primary & Middle Classroom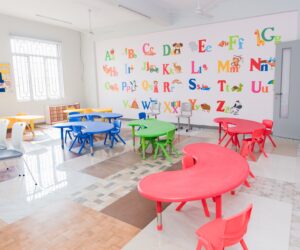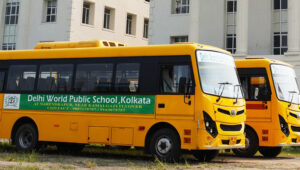 Delhi World Public School gives its students a safe and comfortable transportation facility for its students. The buses will be well equipped with trained drivers and groomed female support staff.
Female support staff from school to board and de-board the students
We have GPS-enabled buses with CCTV facilities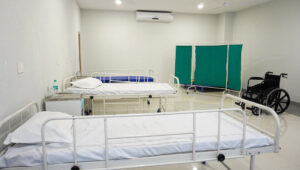 A certified doctor along with a trained nurse would be available during school hours to deal with any and every medical emergency. The team will be efficient in taking care for minor injuries & illness.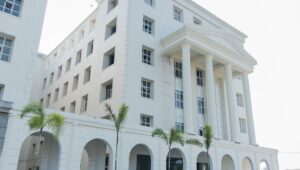 Smart Class
CCTV
WI-FI enabled Campus
School ERP